Wrestling with God-
Do you ever feel like you're wrestling with God?
'Don't Wrestle- Just Nestle!'
  quote from Corrie Ten Boon!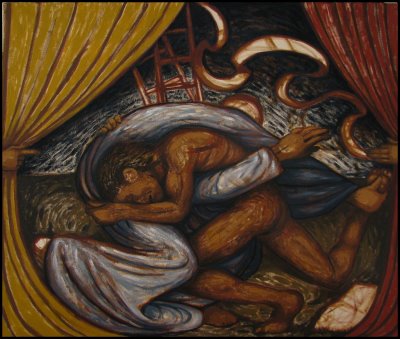 STOP Wrestling with God
As an adult, I've tended to wrestle with God.  Many times I didn't rest in His grace and love. I labored to pray the "right prayer", reason with Him, plead and even beg, trying to convince God to see things "my way".  In the Old Testament we read that Jacob wrestled with God. Always reaching, striving, controling, grabbing, and planning, but never quite understanding God's wonderful plans for his life.  God allowed Him to wrestle until Jacob surrendered his will- God then changed his name to Israel-  BUT Jacob walked with a limp the rest of His life.
I now walk with a limp, as well.  However, in the New Tesatament, I see a better covenant. 
  So I say to myself, "Wake up Cindy!  Snap out of it!  You don't have to fight to get God's attention and blessing!"  Jesus came to get my attention- your attention! He moved into OUR world, poured out His life for you!   He offers intimacy, blessings, and comfort ALL the time!!!       (John 14:6, Hebrews 13:5, Romans 8:38,39 to name just a few)
In the New Testament, Jesus came (remember He's God in the flesh) touching…… healing…… laughing…….. teaching…….holding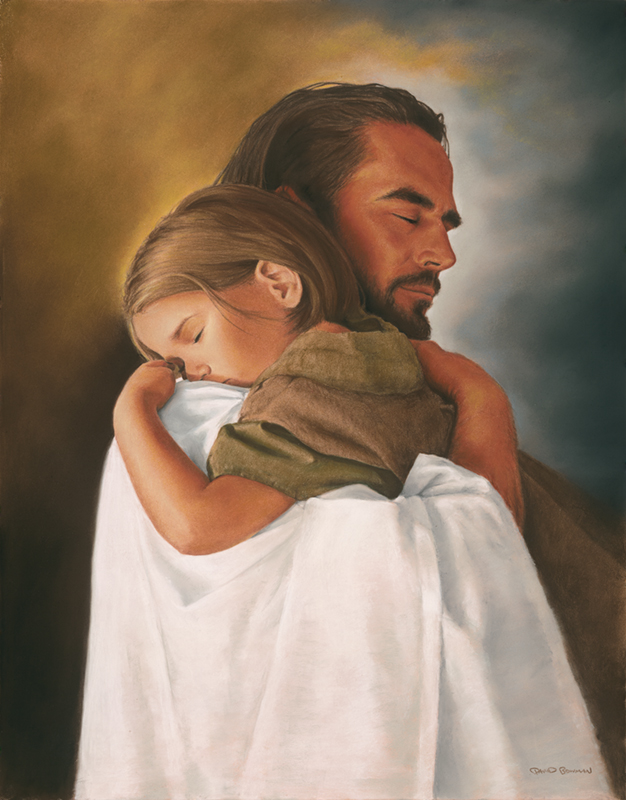 children …….. gathering people close …….. He was moved with great compassion and pity for His broken, captive creation!
 As a child, the first verse I ever memorized (and taught our children) was
God is love. (I John 4:8)
 It wasn't until my adult years did I question God's love.
I've had to learn to become a child again- to learn to nestle in His everlasting arms instead of wrestling Him like He was somehow against me and going to withhold His goodness and grace from me.
It is children, that instinctively seem to know how to nestle up to God. They embrace His love as easily as one soaks up the sunshine when they're outside.
The definition of nestle comes from the picture of a young bird that is too young to leave the nest, or a young child, too young to fend for itself.  Nestling with God is like sitting in your daddy's lap having him stroke your hair, or your mom lying down beside you during a storm while she holds you tight and tells you you're safe.
"He will feed His flock like a Shepherd. He will carry the young lambs in His arms, HOLDING THEM CLOSE TO HIS HEART.  He will gently lead the mother sheep with their young."  Isaiah 40:11


Surprising Treasure: Move closer to the Shepherd and He will carry you!  He wants to "nestle" you close to His heart!