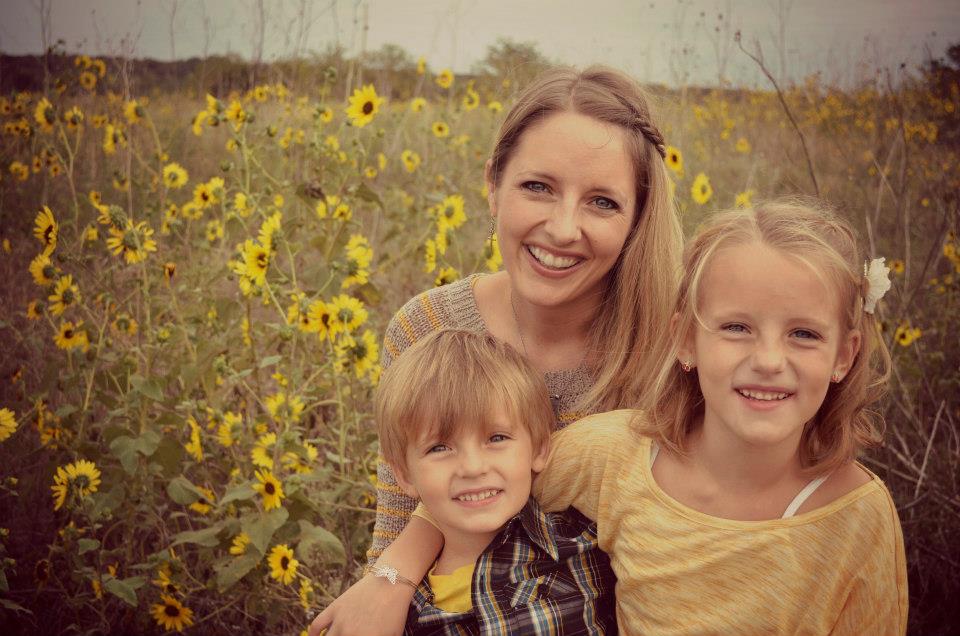 (Hey there- I am your guest blogger for the day 🙂   Lucky you lol… My mom had asked me to write for the blog this Easter week and so, here ya' go!  Blessings~ Sarah) http://surprisingtreasures.com/about/sarah-finley-and-cohen/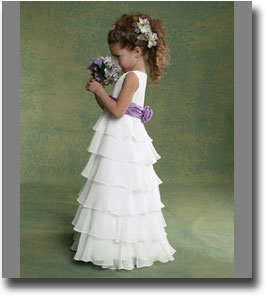 As a little girl, naïve and a helpless romantic, all I desired was to marry someone who loved God and would think I was beautiful forever.
My list of "must-haves" grew, and by the time I graduated college, it felt natural to embark on the marriage journey and I was fairly confident in my choice of a mate- there was chemistry…fun, strong friendship, a shared love for children, he valued my boundaries and went to church- a decent start.
Once I read "a harmonious marriage between a man and a woman is one of the most beautiful and rewarding experiences one can have…" and I still whole-heartedly believe that!  But at some point, my "beautiful experience" turned into something not-so-beautiful anymore.
Intense marital counseling, modified hopes and dreams, soul searching prayers for restoration; ALL necessary and yet, reconciliation never "stuck".  What came next was more physically painful than anything I have ever experienced (and this coming from a woman who has had two natural childbirths!).
Having originally been there making "two into one"
my great Physician came as a last resort
to do a "surgery" via divorce and
bring a slow healing by separating my heart only to Him once again.

I don't want to use our time together to argue about biblical divorces vs. non- but I can tell you, I feel scripturally justified in my reasons to divorce and please know that my decision was not taken lightly.
So understand when I say this very carefully- I actually felt peace and grace throughout the process. That's not to say screaming, midnight tears and second thought doubts didn't have their center-stage moments, but I RE-learned something fundamental:

God's peace will always separate us
from
that which is unlike God
to that which is like God. 
I read A LOT in the two years surrounding my divorce.  One brilliant topic I studied was PEACE.  It appears that there are two main types.
Type One: peace between "God and man" (Luke 2:13,14).
Type Two: peace between "man and man" (Matthew 10:32-34, John 14:27).
This word peace means "to join," or "to set at one, again."  The peace between man and man is man-made "…peace the world gives..." (John 14:27).
The peace between God and man is directly from God himself, it surpasses our human understanding.
Have you felt that feeling when you have hope even when it seems hopeless?  The comfort that stays with us even when the chaos around us is enough to take our breath away and plunge us in to a very dark place?
Jesus is The Offering of peaceful living that happens by being joined to Him. "I'm leaving you well and whole. That's my parting gift to you. Peace. I don't leave you the way you're used to being left—feeling abandoned…don't be upset. Don't be afraid" (John 14:27).
s
We all want peace in our families- yet I know lots of us have misunderstood what peace is all about, WHO Peace is: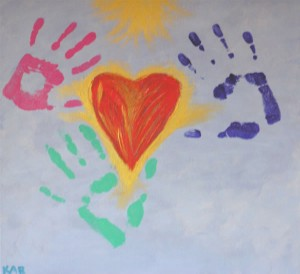 "For He Himself (Jesus) is our PEACE…and has broken down the middle wall of separation" (Ephesians 2:14).
To understand God's peace, we
must focus on the definition and
more importantly, the nature of 
PEACE:  which is "to join, or set at
one again."
z
It's incredible to think of Peace as something or Someone that has an aggressive nature, even to the point of causing the "walls" in our lives that are separating Him from us to be broken down, especially if these walls are relationships.
a
The reason for this aggressive nature of God's jealousy is to actually preserve and restore!
a
A
Peace.  Whenever there is peace between two parties, it causes a joining. Whenever there is conflict between two parties, it causes a separation.  Did you get that? God is battling for us to be joined to Him!
S
We've all heard "don't rock the boat" used as a way to describe keeping the peace.  But realistically even when there is a mutual agreement to not make waves (these "agree-to-disagree" situations), it is not true peace.
True Peace always carries with it a separating unto that which is holy, uncontaminated or true. If we do not have peace in our families or homes, I believe it is because we have not allowed Peace to be an intricate part of the fabric of our lives (nope- not just Cotton;)).
Indulge me- read the following verse aloud 🙂 : "Let the peace of Christ keep you in tune with each other, in step with each other. None of this going off and doing your own thing. And cultivate thankfulness. Let the Word of Christ—the Message—have the run of the house. Give it plenty of room in your lives. Instruct and direct one another using good common sense. And sing, sing your hearts out to God! Let every detail in your lives—words, actions, whatever—be done in the name of the Master, Jesus, thanking God the Father every step of the way" (Colossians 3:15-17).  
 Here's what I think- Peace will lead us away from confusion.  Peace pulls us into a house where every detail is managed by "The Message"- a home life filled with "thankfulness, common sense, and singing". It will separate us unto the Lord Himself.
 Just a word of caution: This process is not always exactly what I would describe as looking "peaceful"  If we want to be at peace with God and have peace in our family, we must make those tough decisions to allow Peace to rule, allow God to sanctify you and the members of your family to fully experience the blessings He has in store for you! I don't think we were promised it would be easy, but I know He promises it's worth the journey. This Easter week- thank God again and again for sending us His Peace!
Surprising Treasure: He is our Peace!
Hi, I'm Cindy- 36 years of livin' with my prince charming, Jeff. I'm a HOME MAKER- not a house wife! a Memory Maker, Proud Mama of 7; and Joyful Nana to 11 & counting! :)I love serving God with Jeff- who is a pastor. I long to shine bright for Jesus and I'm daily amazed by the depths of God's love.

I love reading, home schooling, encouraging others, playing the piano, worshiping, dating my husband, and planning parties and retreats for our clan.

Someday, I really, really want a horse and learn to play the cello and viola.
Latest posts by Cindy Barclay (see all)