Thank you Amazing God who cares about the details of our lives! I just have to praise you for Bethany's educational experiences this year!

The administration, teachers, para's and support at Middle School this year has been bent-over backward accommodating and gracious! And though the "law" says every child with a disability is "entitled" to an education- I know this is easier legislated than accomplished.
I am grateful.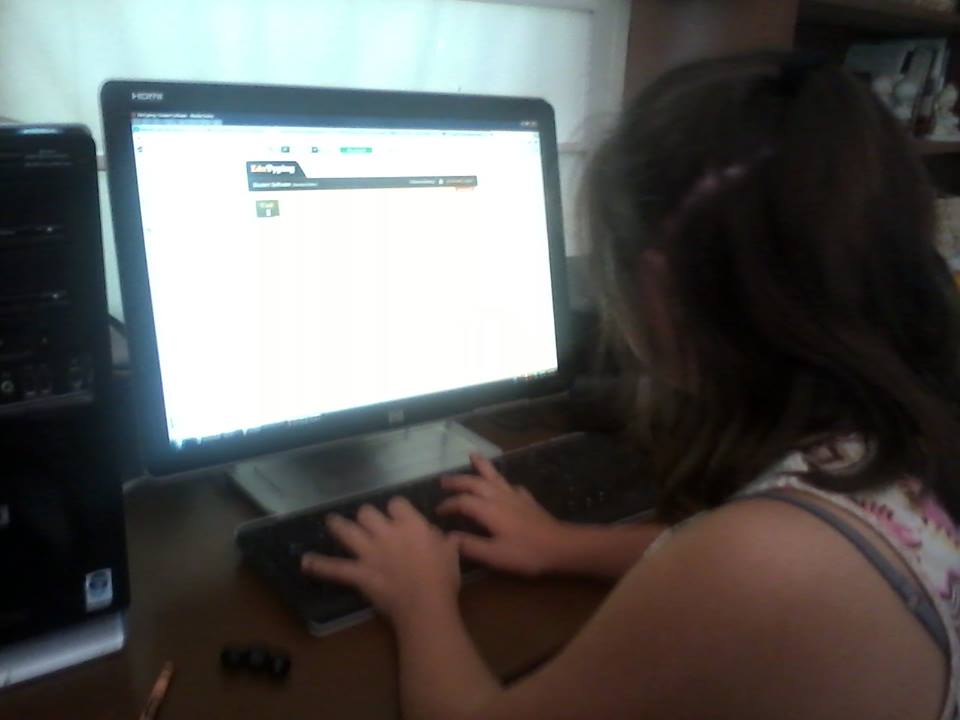 Every teacher has been eager to modify the curriculum, build her strengths, and integrate her into the classroom! When I walked her to advisory one morning (because she refused to go without me (if I could just bottle my hot flashes I could heat our home for the winter! 😉 ), Ms. B—- welcomed me without rolling her eyes at the tag along parent of a 13 year girl with anxiety separation issues! 
Her para, Melinda, texts me throughout the day to let me know how she is doing 🙂  (how incredible is that?) And everyone is re-enforcing her confidence and success with liberal praise and high fives.
Simply put- Bethany is blooming!
We're working out our routine; go to school, learn, get home, get a snack, play with Cohen.  Then repeat the typing lesson she did at school and log in reading out loud for 3o min. (She's to log in a minimum of 3 hours of reading time a week!)
The most amazing thing I've encountered while teaching Bethany (and any other child I've home schooled or taught) is the visible RADIANT JOY that shines when learning ignites with the brain neurons to create a new network of learning!
When do we learn to "groan" and "moan" about homework, or learning or school? When does the "light" go out and learning become drudgery?
I wish you could see Bethany as she practices her typing lessons.  Carefully, painstakingly, very slowly, she reads the letter grouping she's supposed to type, studies the keyboard picture and the prompts which tell which finger to use for specific letters, then she types.  She reaches the end of the line and hits enter.
She swirls around in her chair- squealing with delight- wanting me to high five her for each and every line she overcomes. (did I say she likes me to watch her while she's typing?) I couldn't even get a clear picture because she was shimmering with excitement! 🙂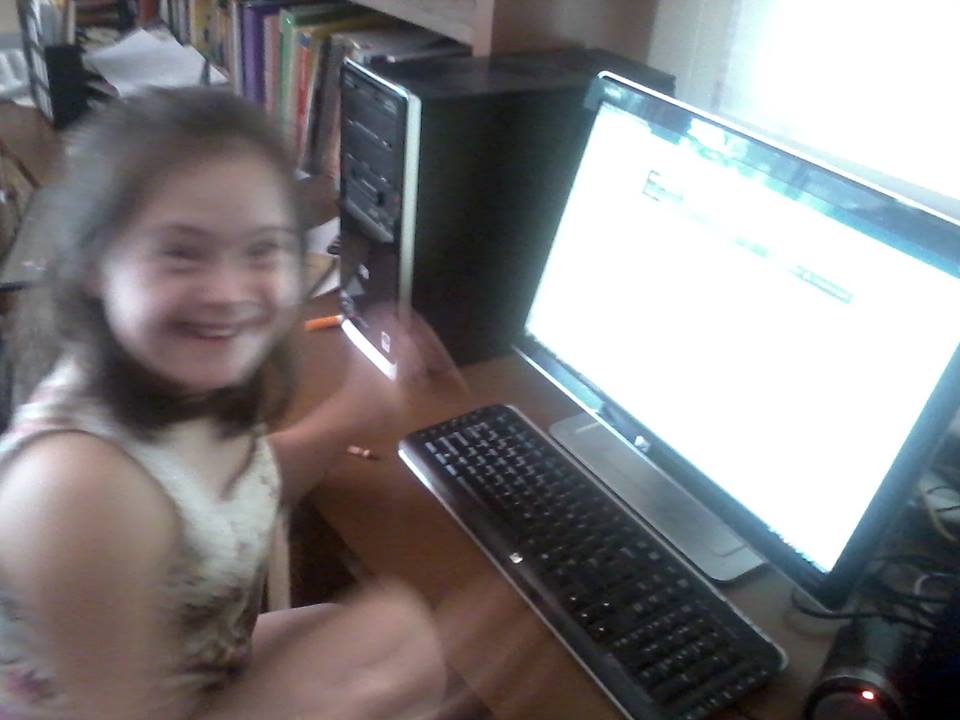 My heart swells with rejoicing! I'm sharing her victory! I'm proud of her determination! Never mind that others can do it faster- Bethany is doing it!
Is this how our Heavenly Father feels when He watches us "in life? 
  Does God rejoice with each step forward? Watch us with anticipation of completing a life successfully, pride that we're learning, pushing forward past our old skills and venturing into new places?



 Surprising Treasure- I love this picture Moriah took that shows the "journey" of blooming! And I love the fact that the Sunflower is designed to turn its head and follow the course of the sun as it moves across the sky! Loving learning is blooming in the Son!
Hi, I'm Cindy- 36 years of livin' with my prince charming, Jeff. I'm a HOME MAKER- not a house wife! a Memory Maker, Proud Mama of 7; and Joyful Nana to 11 & counting! :)I love serving God with Jeff- who is a pastor. I long to shine bright for Jesus and I'm daily amazed by the depths of God's love.

I love reading, home schooling, encouraging others, playing the piano, worshiping, dating my husband, and planning parties and retreats for our clan.

Someday, I really, really want a horse and learn to play the cello and viola.
Latest posts by Cindy Barclay (see all)