There's nothing quite so thrilling as Demolition!
(unless you're the one under demolition. 😉 )

Noah & Sarah's family bought a #house2home project.
Family gathered! 🙂 Love rolled up its collective sleeves and got down to business! 😉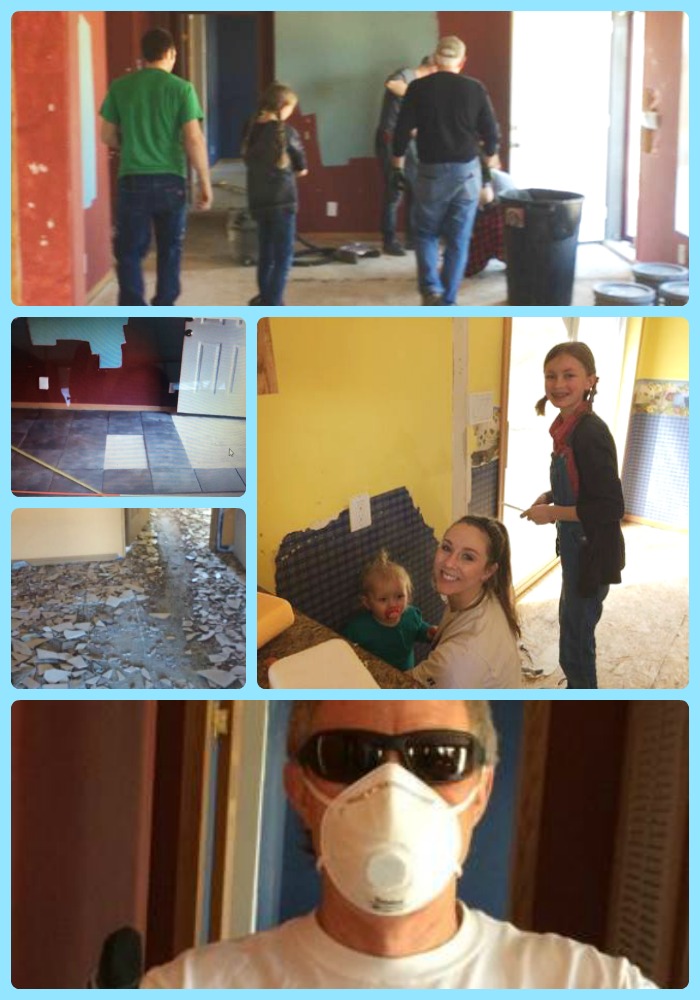 We stripped wallpaper, repaired holes and cracks, demolished old floor tiles, replaced rotten sub-floor and filled up a flatbed trailer soon going to the landfill. So fun to destroy and smash things up- knowing that by the end of the day- every thing done would be an quite an improvement.
Experts came in to fix what we couldn't- bad plumbing, a leak, and an incomplete HVAC system.
I think I finally understood why Ecclesiastes juxtaposes the negative extremes. There really is a time to destroy– and then a time to construct." (The Message Translation) I don't always like the negatives inf life- but that's where God starts us on a journey to new! Out with the old- in with the new! Make way for improvement!
But personally, when God starts with my negatives, stripping me down to the studs and hauling out my clutter, I'm like, "Wait! I don't see anything wrong with that! I like my life this way- it's shabby and old, but, hey, it's comfortable. I'd be good with a little makeover but surely I don't need an overhaul???"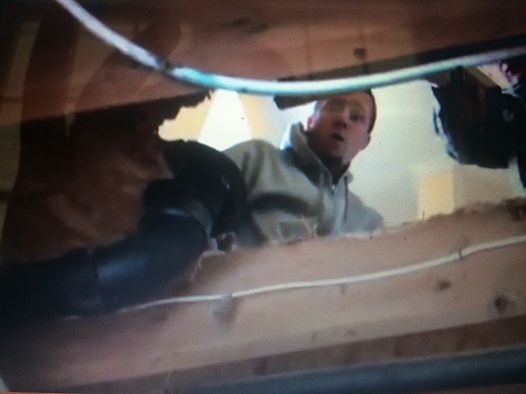 I feel so vulnerable and "naked" when God's exposes my ugly "wallpaper"and "plumbing" and "electrical" problems. It's embarrassing to find an eroded foundation or rotten sub-floor.
I shouldn't be surprised that Jesus – who promised He is making ALL THINGS NEW- would have to FIRST rip out, strip down, and yes, even demolish and destroy things in my life.
At this truth- I'm jumping up and down and shouting!
Honestly- even though it's messy and taxing, I get so excited when I realize God promises NOT to leave me in a fallen state of broken disrepair!!!!! Woohoo!!!!
Not just for me! It's for you- it's for all who will come!
I dream of the day of our completed renovation– from the inside out! body- soul- spirit- mind!
So got brokenness? disrepair? chaos?
Need a major overhaul?
I know this Guy- He's a Master Builder and Carpenter Extraordinaire –
His Name is Jesus. Give Him a call! 🙂
He'll build you the "house" of your dreams.

Surprising Treasures: (for a fun video update- click here for Noah and Sarah's Clan B Adventures. "go ahead and subscribe for some very entertaining adventures that will make you laugh out loud."
Hi, I'm Cindy- 36 years of livin' with my prince charming, Jeff. I'm a HOME MAKER- not a house wife! a Memory Maker, Proud Mama of 7; and Joyful Nana to 11 & counting! :)I love serving God with Jeff- who is a pastor. I long to shine bright for Jesus and I'm daily amazed by the depths of God's love.

I love reading, home schooling, encouraging others, playing the piano, worshiping, dating my husband, and planning parties and retreats for our clan.

Someday, I really, really want a horse and learn to play the cello and viola.
Latest posts by Cindy Barclay (see all)