What is Surprising Treasures?
"I will give you hidden treasures,
riches stored in secret places,
so that you may know that I am the LORD,
the God of Israel, who calls you by your name."
Isaiah 45:3
I hope this web site will be an encouragement that will help you discover the hidden riches in your life.  God's glory permeates every challenge and adventure in life.  Not one millisecond of our life is beyond His compassion and grace.  He stands ready to be our Guide, our Savior, and Partner through this "journey through the trees."  (click on link for more)
He delights in taking this life "between the trees" and wrapping our life circumstances with astonishing wealth for our benefit and spiritual growth.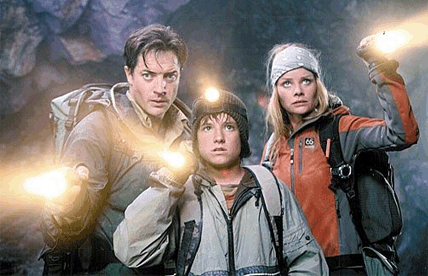 Treasure Hunting sounds so exciting, doesn't it?   The reality is it takes determination, intentionality, and hard work. It can be full of danger and challenges to overcome.  One movie our family loves is Journey to the Center of the Earth.  I see a parallel to our real life journey in that movie!  There is challenge, adventure, problems, excitement, and treasure around every corner.
 If gold or diamonds were just lying on the ground for anyone to see and pick up, what would they be worth?  If sunken treasures were just one dive away, what would be it's true value?  If pearls washed up on shore in great abundance with every tide, what significance would we place on them?
 Treasure- by definition-  is something precious that is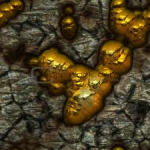 significant and noteworthy.  If something is usual or common, or if it easily obtained, we don't place high value on it.  When we are convinced the treasure we are looking for is rare and priceless, we most likely become obsessed trying to obtain that treasure!   Consider the Gold Rush; (maybe we need a "God Rush") people left their jobs and families, to travel across the country, to live in squalid conditions, just to find some gold nuggets with the hopes of becoming rich beyond their wildest dreams.  Mankind cheated, lied, and even murdered to acquire this "gold rock".
We need a

"God Rush"

.  
I once was caught in a pit of despair and depression,
obsessed with finding answers to life's disappointments. 
Now I am obsessed to find the treasure that God gives in every circumstance we face! 
I'm talking about treasure that is so valuable, you could combine all the gold, silver, diamonds, and jewels in the whole world together and it wouldn't begin to compare to the eternal treasure God has for those who seek Him!  Once you find even the smallest fraction of His treasures, I'm sure you'll turn into a life long treasure hunter too! 
 His treasure is eternal! 
Once you have discovered it,
no one and nothing can take it from you.
 This site started out to encourage family/parents who have children with disabilities-
then I realized I wanted to do more than that. 
Loss- Limitations- Disabilities- Special Needs- Divorce- Pain
These are just a few places to start Treasure Hunting.
 These are common experiences in life (and may I remind you this very temporary life!) 
 The more we focus on Jesus

our Savior and example-
the more we will start to understand the brevity of our trials. 
We can live in His peace and joy now- when we learn to compare our sufferings to the glorious promise of eternity where He will wipe away every tear and where all will be made right and complete in Him.   
Jesus is not only our Guide and Savior-
He is our greatest Treasure.
~
But perhaps the most Surprising Discovery of all is the revelation that WE- you and I- are His greatest treasure- worth laying down His life to redeem us back to Himself.
 I have certainly not experienced it all, but we are fellow travelers that live in this fallen world.  Together, we wait for that DAY when He will redeem and restore the universe and all the universe will bow to His dominion. But- in the meantime- we can travel this life with assurance and hope (once we have accepted His wonderful gift of salvation).  He will not leave us or forsake us.  He does not stand back and watch us "muck" our way through trials and hardships.  He is our Ever Present Help, our Strong Tower to which we can run, our Abba Father who comforts, our Savior that leads us. To follow my journey, click on the highlighted links.  He will lead you out of "the Cave of Confusion" and through "The Black Forest".  He has gone before us, showing us how to joyfully yield to "The Falls of Surrender" and bravely "Dive Deep" into the waters below.  He is our Shepherd who leads us to "Green Pastures",  and encourages us to submerge ourselves in the "Lakes of Laughter".  He is our Guide who takes us through the darkest valley to the "Mountains of Perspective".  He is the One who walks with us while we are "living between the trees".


Sometimes Miracles Hide!
by Bruce Carrol
Hi, I'm Cindy- 36 years of livin' with my prince charming, Jeff. I'm a HOME MAKER- not a house wife! a Memory Maker, Proud Mama of 7; and Joyful Nana to 11 & counting! :)I love serving God with Jeff- who is a pastor. I long to shine bright for Jesus and I'm daily amazed by the depths of God's love.

I love reading, home schooling, encouraging others, playing the piano, worshiping, dating my husband, and planning parties and retreats for our clan.

Someday, I really, really want a horse and learn to play the cello and viola.
Latest posts by Cindy Barclay (see all)