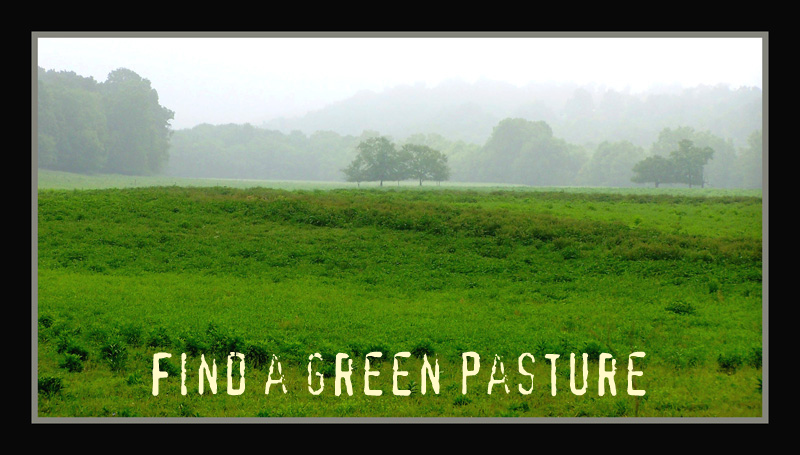 Psalms 23 is probably the most memorized Psalm in the Bible. He leads me beside still waters…He makes me lie down in green pastures.
 This verse J u M p E d to into my heart, one day as I was trying to "make" one of my children lay down and take a much needed nap. I was starting to get frustrated, thinking,
"Don't they know they need to lay down and rest?!"
Immediately, the Spirit of God spoke to me.

"No, they don't know. That is why you lovingly have to "make" them lie down. Just as I, your Shepherd, have to still "make" you lie down and rest. You fight it as badly as they are right now."
Ouch! I'd really rather not be compared to a toddler! But God was right- as usual :)!
I do fight resting in Him.
I had been raised on adages such as "the early bird catches the worm" and "God helps those who help themselves." I'd read quotes like "the only thing that sat it's way to success was a hen" (Sarah Brown) I am driven by an invisible taskmaster to work hard to be the best wife, mother, Nana, friend, and Christian I could be.
What I didn't fully understand is God built us with the need to
rest and fellowship fellowship with Him. It was so important, He
even modeled resting to us- even though He never wearies or
grows tired.

God created everything in 6 days and RESTED on the 7th!
God asks us to rise in the morning and seek and fellowship with Him.
God tells us to Come to Him if we are weary and tired and He will give us rest!
God tells us in Hebrews that He has made a way for all of His children to enter into His rest.
One of my favorite mental images is of a stained glass window in the little Methodist church I grew up in. I would sit and stare at these windows and listen intently as the minister explained about our Heavenly Father and Jesus, the Shepherd of our soul. In this church, I learned Jesus loves me and that I am weak but He is strong.
Wouldn't you just love to be that little lamb sometimes? Nestled safely, held in His arms- carried through the rough patches of life by Him? Nurtured, snuggled, embraced and lifted out of "life" for a while. The Good News is we can! But we have to lay down our busyness & stress and leap into His arms.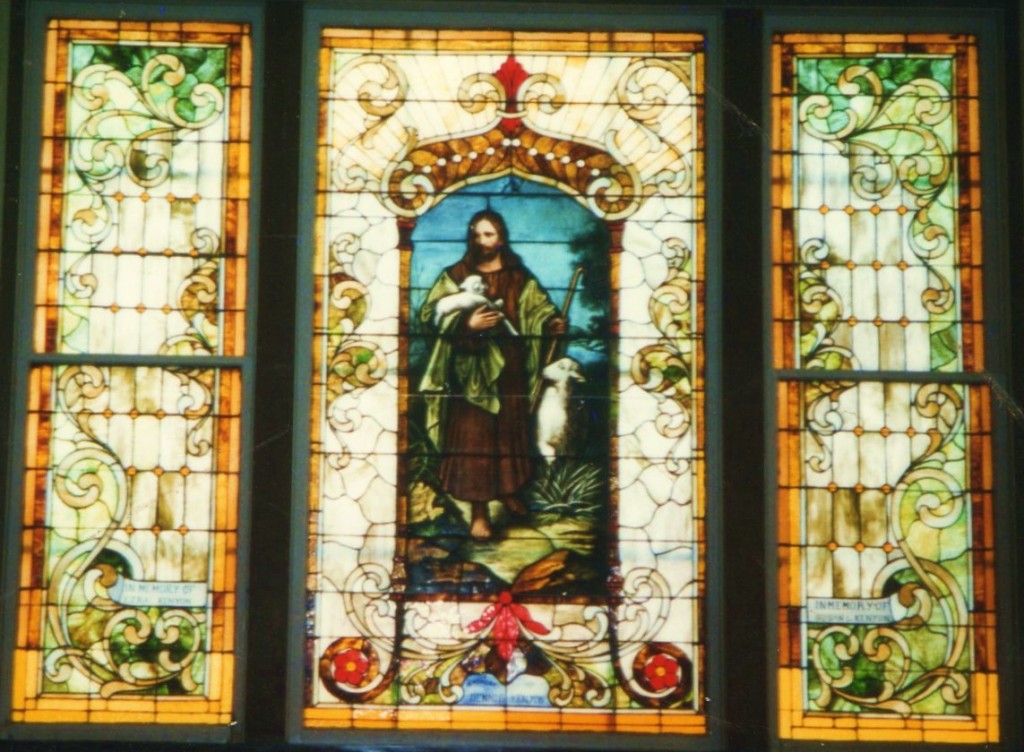 I need to stop and rest! You need to stop and rest!
We are limited. He is limitless.
He wants us to stop and rest in the beautiful green pastures He has prepared for us.
He wants to speak to us and fill us and renew us.
He wants to show us answers to our questionings, soothe our troubled spirit, speak peace to our turmoil and renew our strength.
It is more than laying down and taking a nap.
It is a spiritual position we must put ourselves so that we can listen to our Shepherd and feast in the beautiful pastures where He takes us.
Surprising Treasure: He MAKES me lie down in Green Pastures- Hallelujah!
Hi, I'm Cindy- 36 years of livin' with my prince charming, Jeff. I'm a HOME MAKER- not a house wife! a Memory Maker, Proud Mama of 7; and Joyful Nana to 11 & counting! :)I love serving God with Jeff- who is a pastor. I long to shine bright for Jesus and I'm daily amazed by the depths of God's love.

I love reading, home schooling, encouraging others, playing the piano, worshiping, dating my husband, and planning parties and retreats for our clan.

Someday, I really, really want a horse and learn to play the cello and viola.
Latest posts by Cindy Barclay (see all)