The race is not always won by the swiftest,
the battle is not always won by the strongest;
…..nor does success always come to those with the most intelligence…..
Ecclesiastes 9:11 NET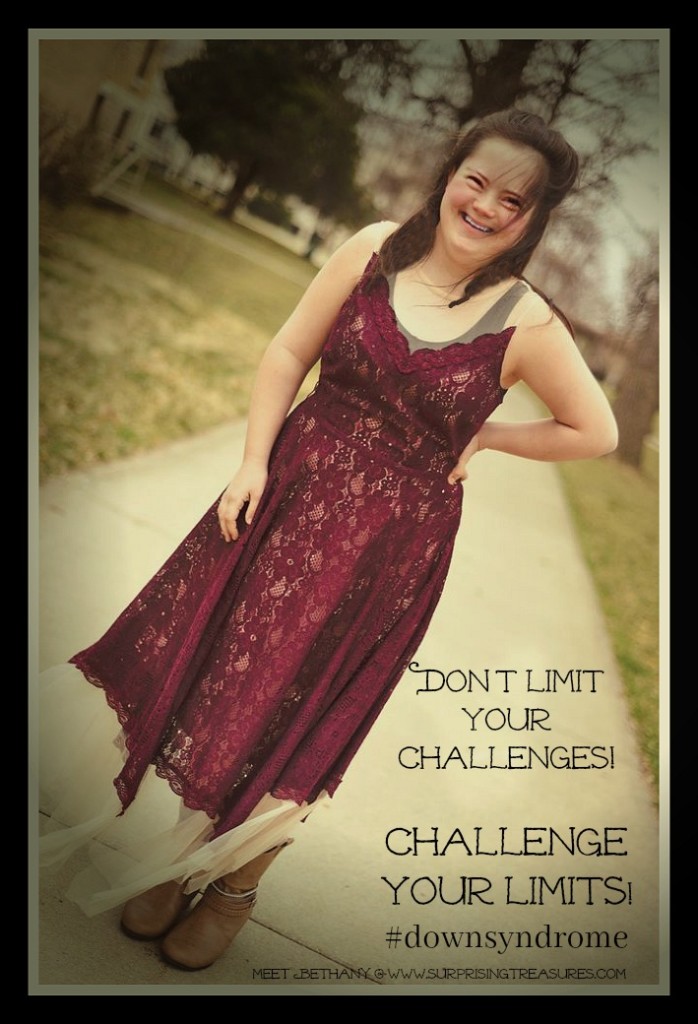 In the "old days" (1970 and before!) Bethany would have been labeled a mongoloid idiot- an imbecile incapable of learning but the lowest of tasks- and certainly not educable.
But hallelujah! Bring out the wrecking ball- ignorant mistruth is being demolished every day! People with limitations and ID are rejecting stereotypes! Limits? Limits are made to be challenged!
As Bethany's mom, my challenge is battling LOW EXPECTATIONS and not pursuing UNREALISTIC EXPECTATIONS.
I know she'll never be an astronaut or a doctor, but I also don't really know what she'll be able to achieve and learn. Sooooo- look out world- We've got a girl who doesn't know what she can't do!
When Bethany began dancing 10 years ago, I was "scared" she wouldn't be able to "keep up" with the other girls. 9 recitals, competitions and 40+ routines later, let's just say I don't worry so much. 😉
When she began reading sight words- I was encouraged but still afraid she wouldn't be able to really read books. (She reads and understands her NLT Bible- I'd say that's pretty awesome 😉 )
When she began piano lessons, I despaired she was ever going to have a break through and "get it". (when will I learn? 🙂 )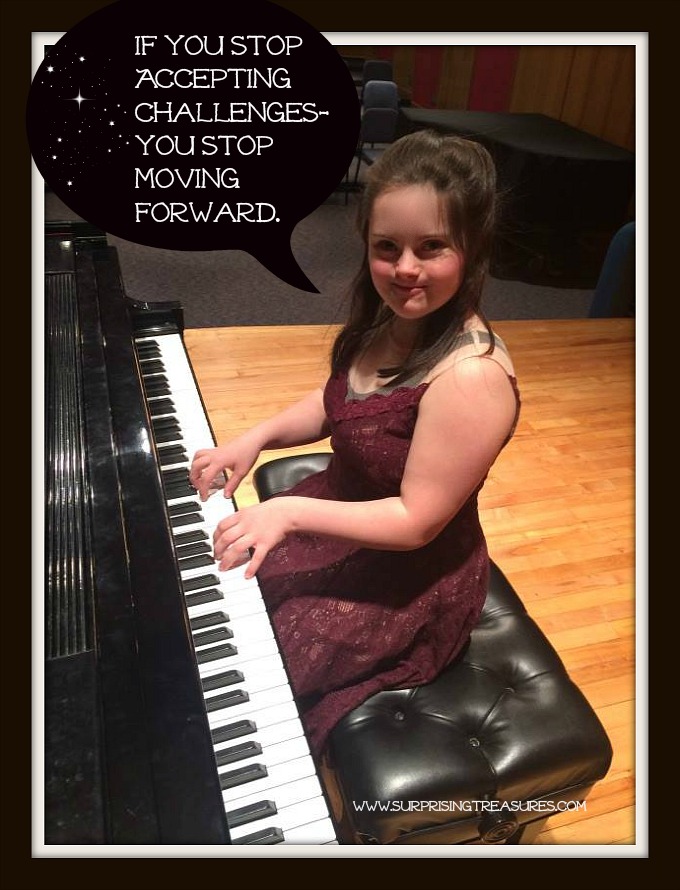 But the point is- if we hadn't tried to do hard things- she (we) wouldn't know what she could do at all!
After a year of practicing piano- one hand songs, something happened. Breakthrough! A spike of accomplishment! (A big shout of thanks to her piano teacher and sister-in-love, Adrienne- and Miss Betty- who cheers her on through tears 🙂 )
Was it worth the tears during practice time? I think the joy on her face confirms it was worth the "pain" and frustration.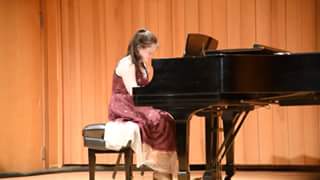 My mother's heart keeps beat as Bethany plays, "Nothing But the Blood of Jesus".
Why do hard things?? Because she can!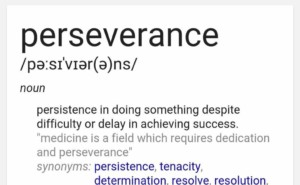 Surprising Treasures: In due season – we will reap- if we faint not! or Keep on Keepin' on- there's a reward at the end. #promise
Hi, I'm Cindy- 36 years of livin' with my prince charming, Jeff. I'm a HOME MAKER- not a house wife! a Memory Maker, Proud Mama of 7; and Joyful Nana to 11 & counting! :)I love serving God with Jeff- who is a pastor. I long to shine bright for Jesus and I'm daily amazed by the depths of God's love.

I love reading, home schooling, encouraging others, playing the piano, worshiping, dating my husband, and planning parties and retreats for our clan.

Someday, I really, really want a horse and learn to play the cello and viola.
Latest posts by Cindy Barclay (see all)